Vietstock - The Vietnam's Premier International Feed, Livestock & Meat Industry Show has officially kicked off its first activities. Let's find out what new content Vietstock 2023 will bring to Vietnam's livestock industry.
Opening the value chain of Vietnam's livestock industry
Accompanying the Vietnamese livestock industry for nearly 20 years, Vietstock officially became an annual exhibition, Vietstock version 2023 with special programs, promising to bring to Vietnam's livestock industry many practical values.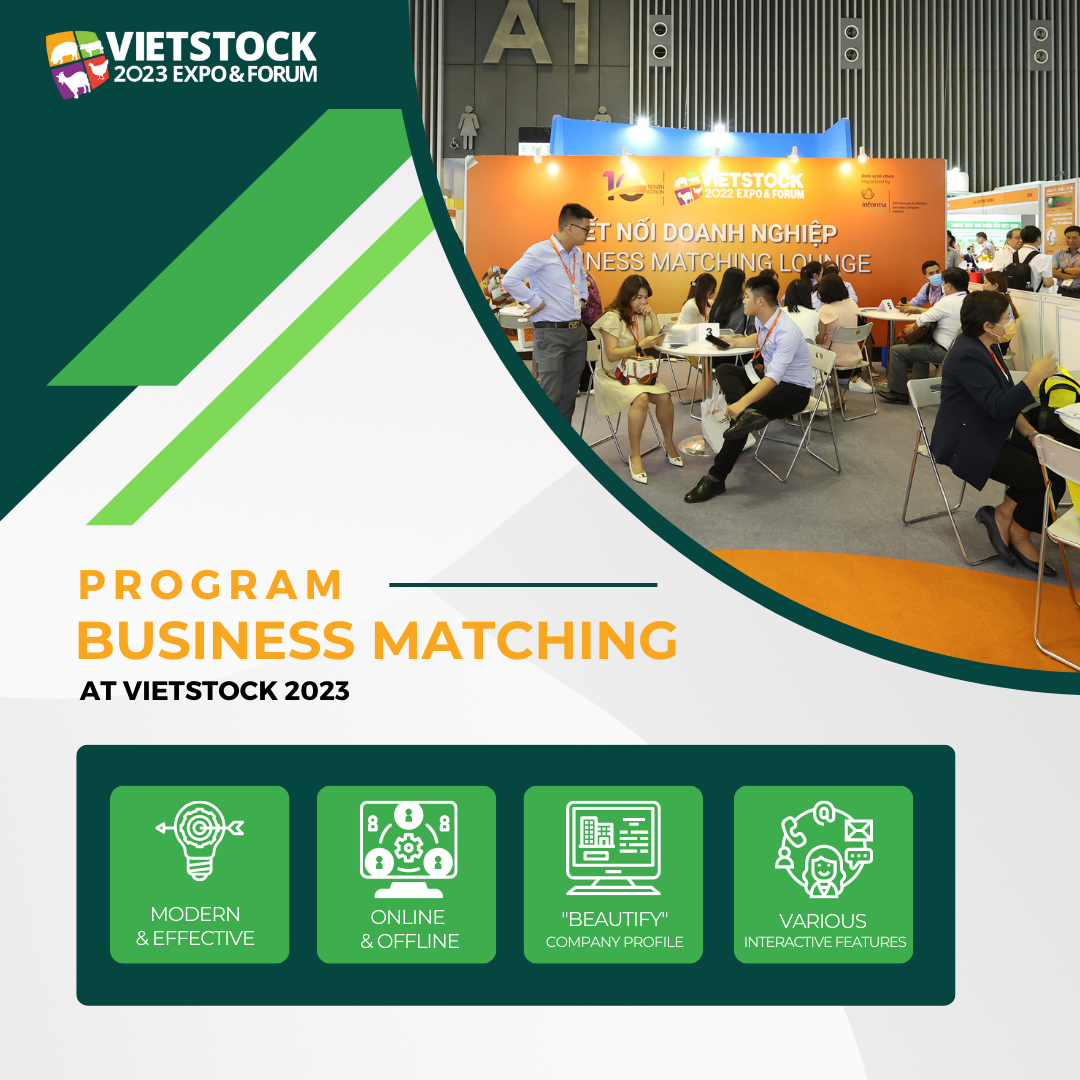 Business Matching Program
At Vietstock 2023, businesses will have access to the most modern and effective business connection platform.
Vietstock's business Matching program allows businesses to update online: profile; products/technology; Contact Info. The platform also provides full features for businesses to "beautify" their profiles, ready to welcome customers to visit online.
At Vietstock's online business matching platform, "buyers" and "sellers" or "customers" and "suppliers" can quickly find the right "Partner" for their needs. Online chat, booking or direct contact features are available on the platform.
The online business networking program will be launched 1 month before the exhibition. This is the right time for businesses to connect, prepare for the "final decisions" when "meeting" at the exhibition.
Following the informative online platform, during the 3 days of the exhibition, the space for direct connection to ensure professionalism, formality and courtesy will be prepared by the Organizing Committee. Exhibitors can schedule, meet, exchange and make decisions right at the exhibition.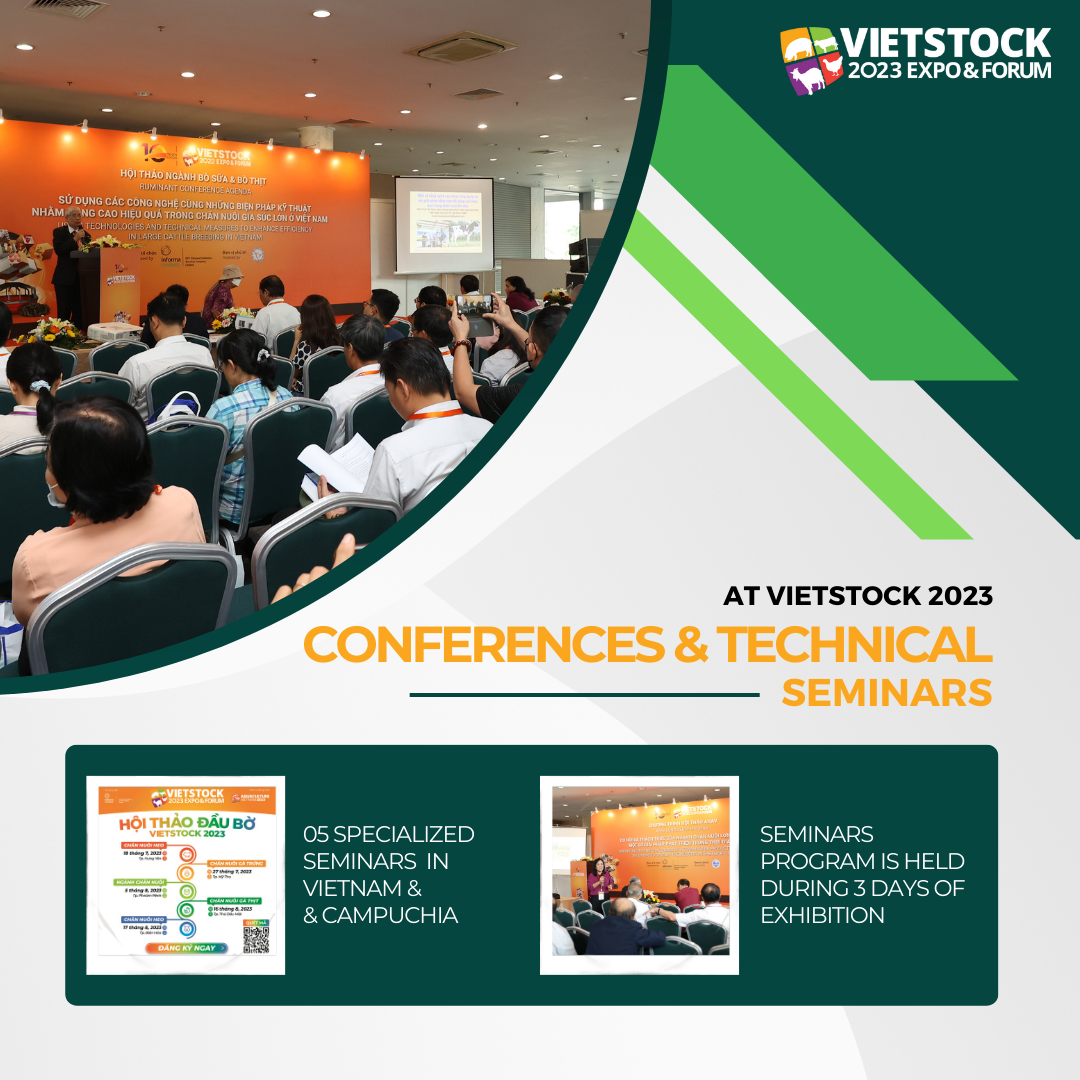 Conferences & Technical Seminars 
Vietstock aims to popularize innovative solutions and latest techniques for the livestock industry, so specialized conferences and seminars are organized by Vietstock throughout before and at the exhibition.
Before the exhibition, Vietstock organized a series of 5 seminars on topics that are of interest to the livestock industry in the country and the world, in key livestock provinces in Vietnam and Cambodia. More info.
During the 3 days of the exhibition, Vietstock will continuously organize academic programs, exchange professional knowledge, update and share new technology solutions from leading businesses and industry experts.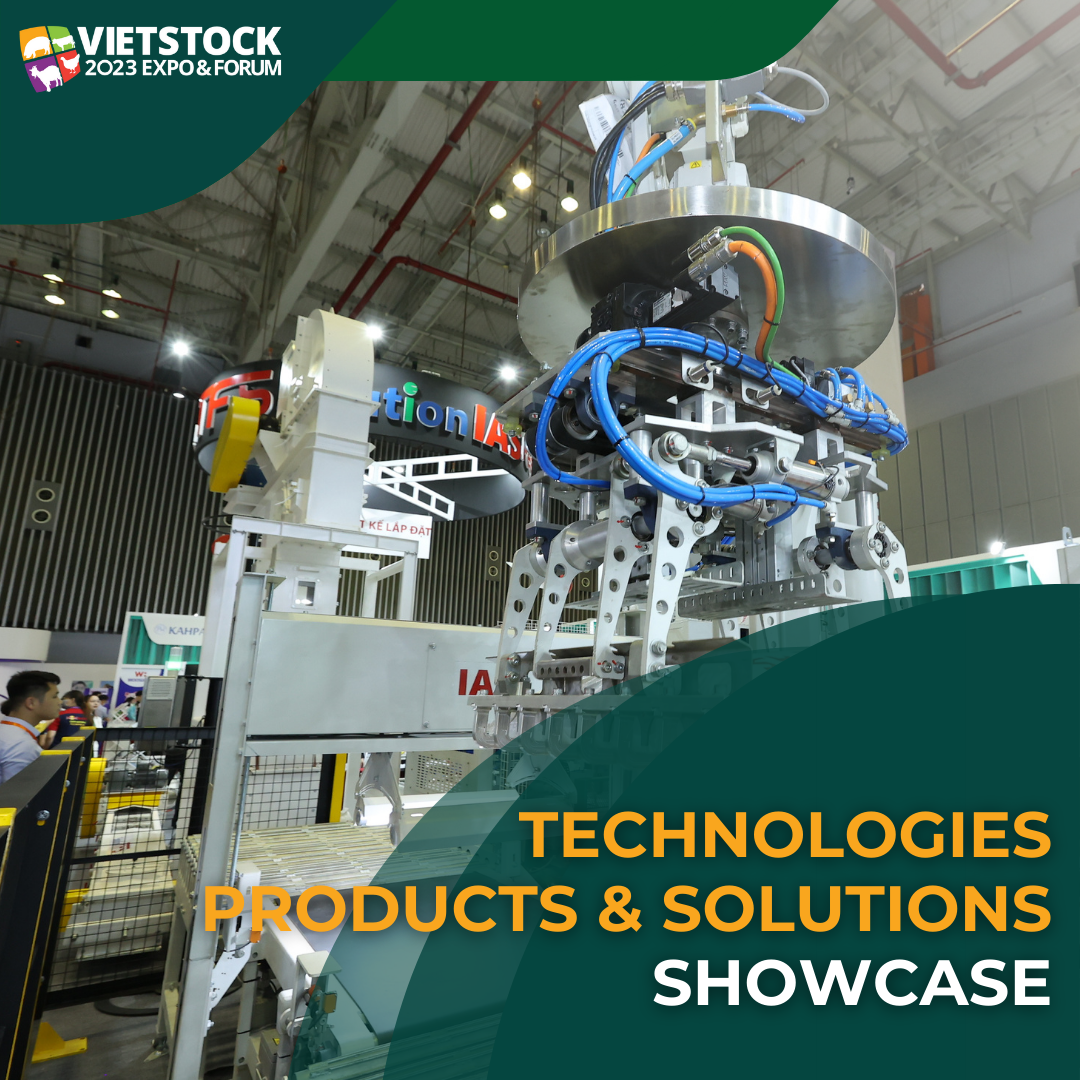 Technologies, Products & Solutions showcase
At Vietstock 2023, businesses will have the opportunity to "Introduce" their most typical products and services to customers and partners in the livestock industry.
Vietstock is also a destination for visitors to update the experience and knowledge from leading experts in the livestock industry.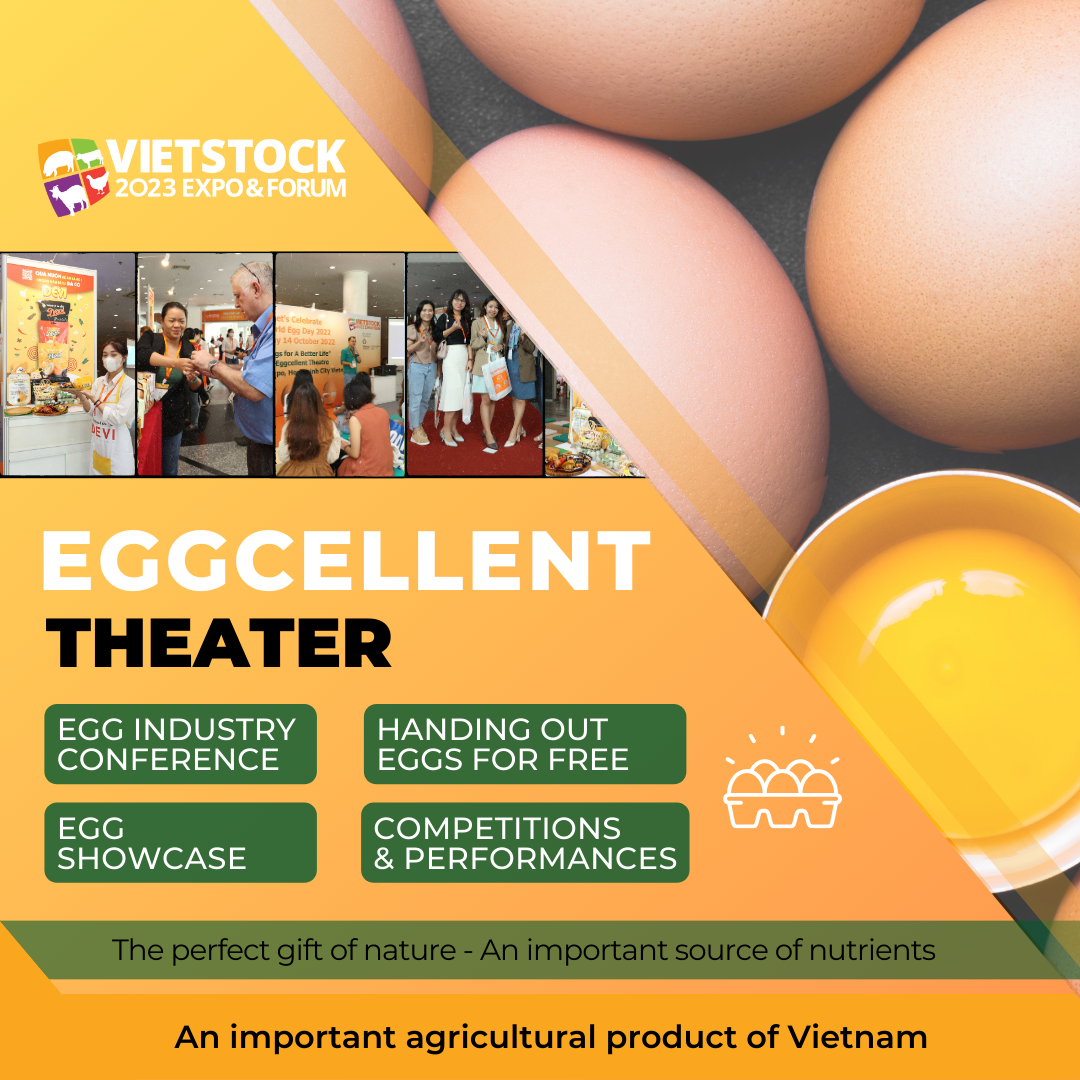 Vietstock Award 2023
At the Vietstock 2023 exhibition, the Vietnam Livestock & Aquaculture Award was held to honor businesses and organizations with outstanding achievements and positive and meaningful contributions to the overall development of the Vietnam livestock industry.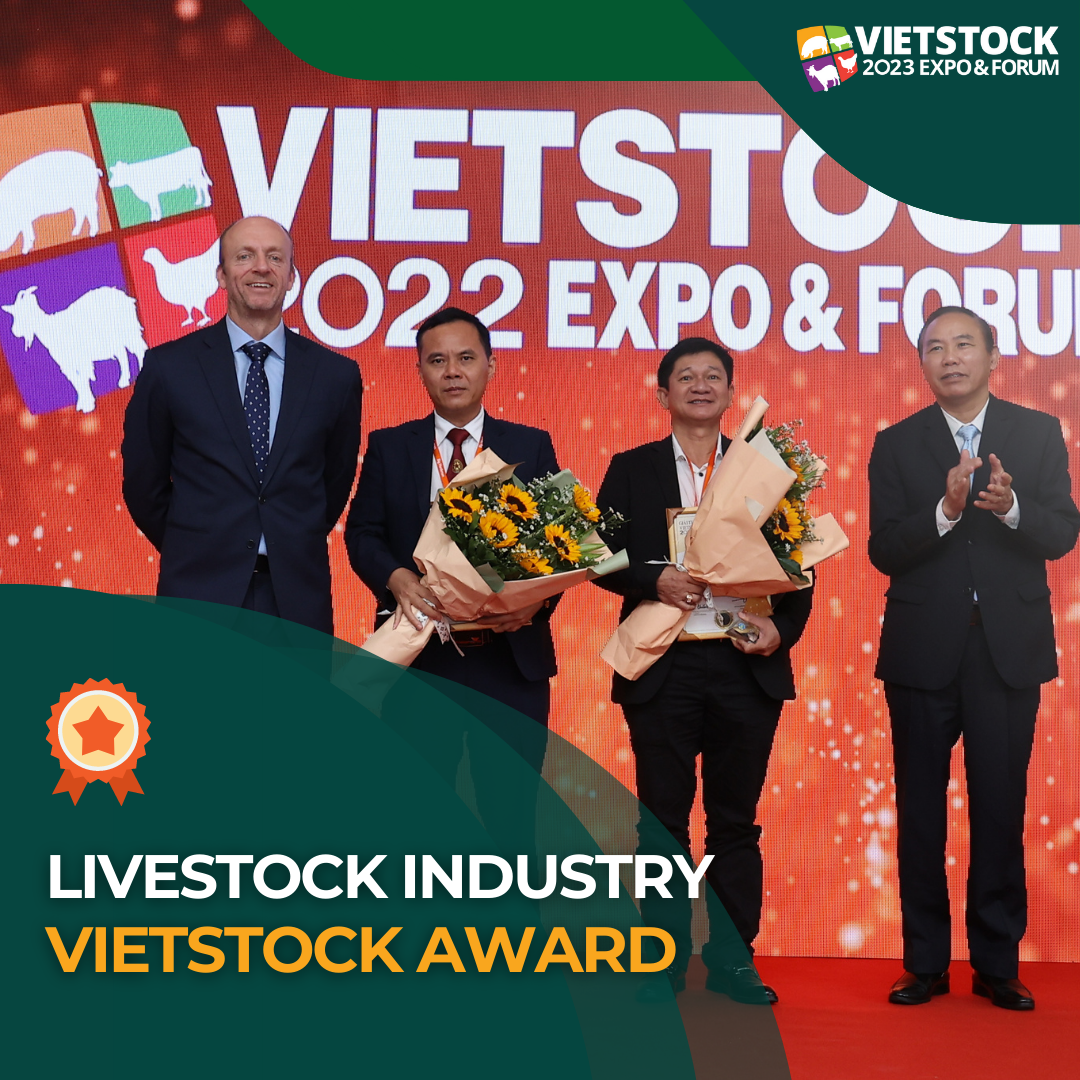 Aquaculture Conference 
Vietstock 2023 is held concurrently with Aquaculture Vietnam 2023 – Vietnam's International Aquaculture Industry Event.
In collaboration with the Vietnam Fisheries Association (VINAFIS) and the International Cooperation Center for Sustainable Aquaculture and Fisheries (ICAFIS), this will be a comprehensive event that helps visitors access the entire aquaculture value chain from farming, fishing to processing.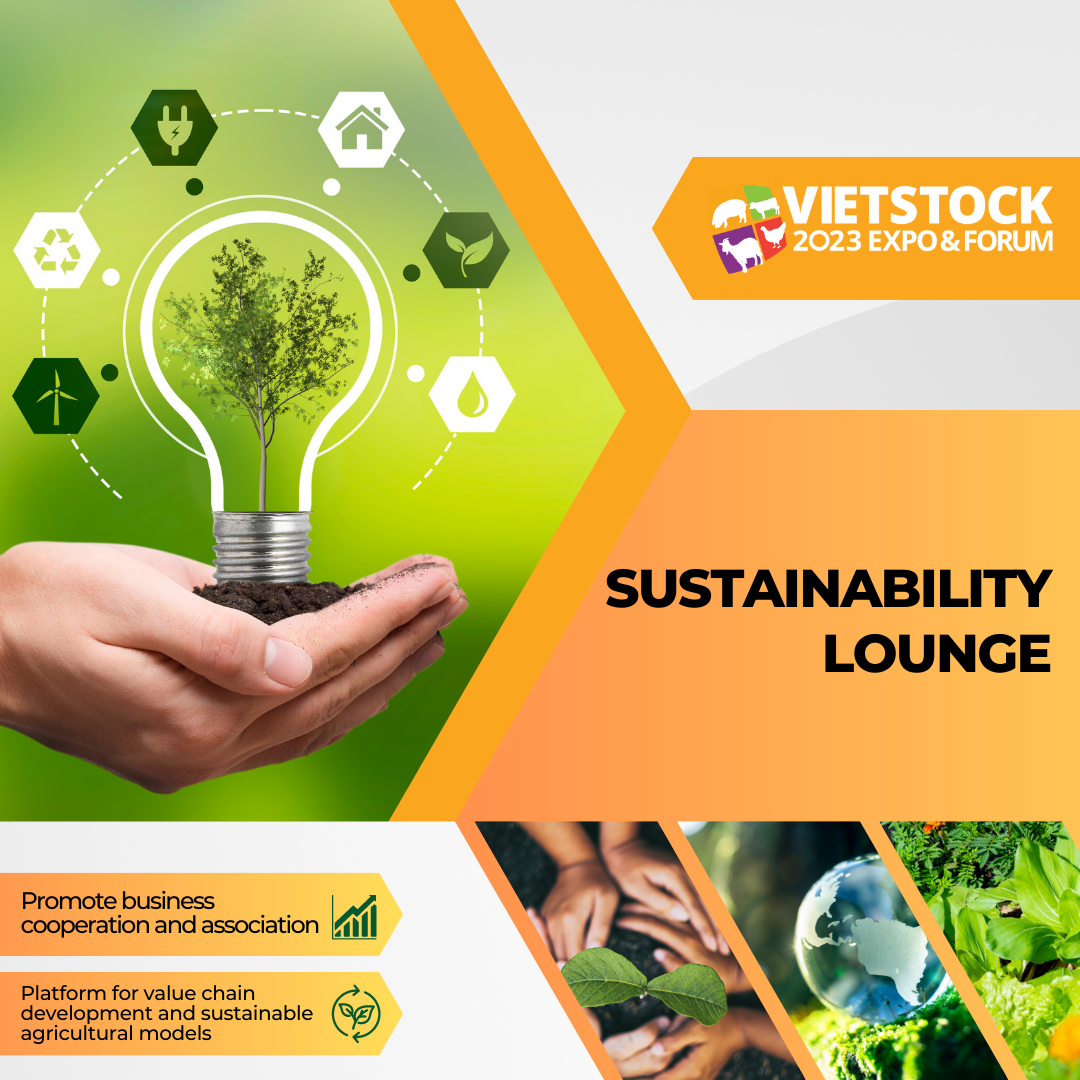 Sustainability Lounge
Sustainable development is not only a trend of the world, in Vietnam, sustainable agricultural and rural development is a pillar orientation, contributing to international integration, enhancing Vietnam's position and prestige.
Through seminars and networking events, Vietstock 2023 promotes cooperation and links between businesses; create a foundation for value chain development and advanced agricultural models.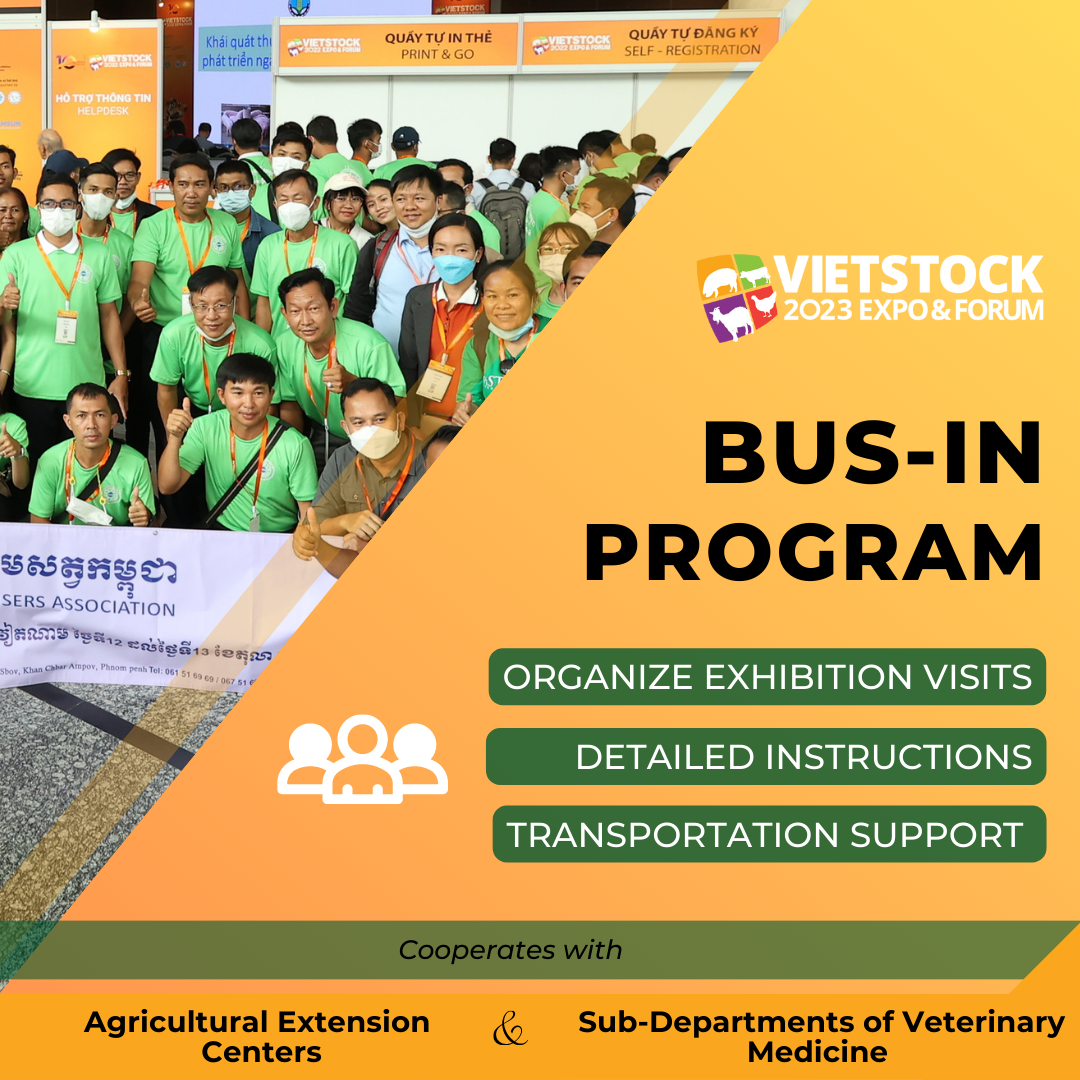 Bus-in Program
With 20 years of experience accompanying the livestock industry in Vietnam, Vietstock understands the needs and brings the most practical solutions.
Vietstock 2023 cooperates with Agricultural Extension Centers, Sub-Departments of Veterinary Medicine in localities to organize sightseeing programs, detailed instructions and transportation support for livestock households in remote areas to the exhibition.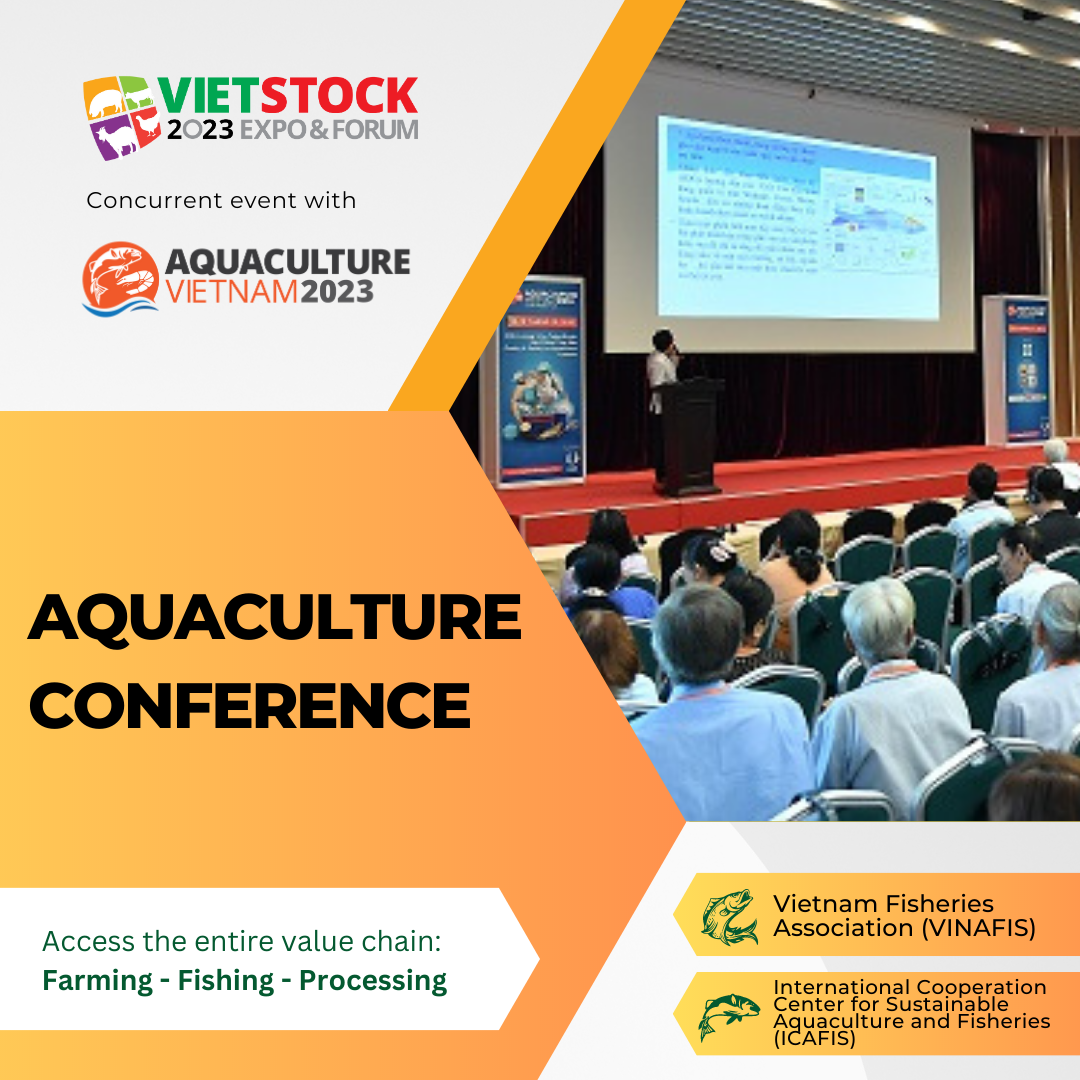 Eggcellent Theater
World Egg Day is celebrated worldwide on the 2nd week of October every year. This event takes place at the same time as Vietstock exhibition (October 11-13).
Eggs - the perfect gift of nature - an important source of nutrients - an important agricultural product of Vietnam. At Vietstock, Eggcellent Theater have many activities and events will be held such as: Egg industry conference; Egg Showcase; Handing out eggs for free; Competitions and performances….
Vietstock 2023: one destination - a hundred values
Vietstock – the leading livestock exhibition always updates new events and programs every year. Vietstock aims to always bring new solutions to the livestock industry, as well as the best values for businesses and industry experts. Register at:
--------------------------
Info Box:
For more information, please contact our team:
Ms. Anita – Anita.Pham@informa.com

Ms. Phuong – Phuong.C@informa.com (group delegation support)