The conference on July 29, 2017 by the Association of CNGSLVN and the Central Highlands University wished a great success.
On behalf of HH leaders, I would like to thank professors, associate professors, PhDs, MScs, universities, research institutes, managers, enterprises, associations, media agencies, press speakers The delegates and delegates who attended the event were very enthusiastic, contributing to the development of large cattle breeding for the Central and Central Highlands provinces.
Thank you very much to the teachers of Tay Nguyen University, to the leaders of the Dak Lak Department of Agriculture and Rural Development, and to all of you who came to the HT.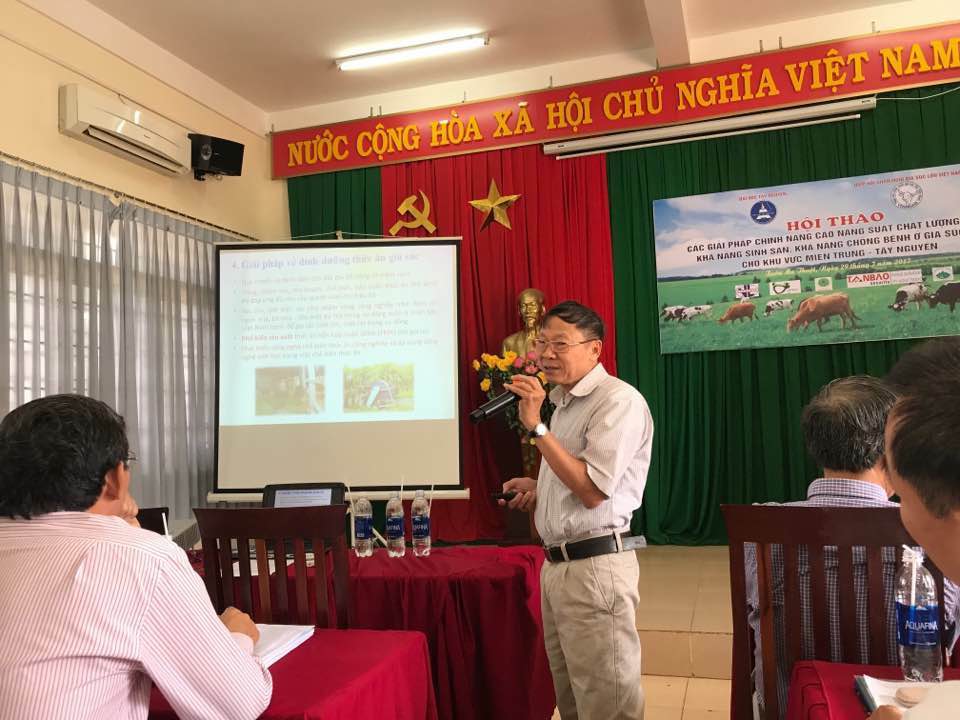 Dr. Le Van Thong  – Standing Vice President of HH CNGSLVN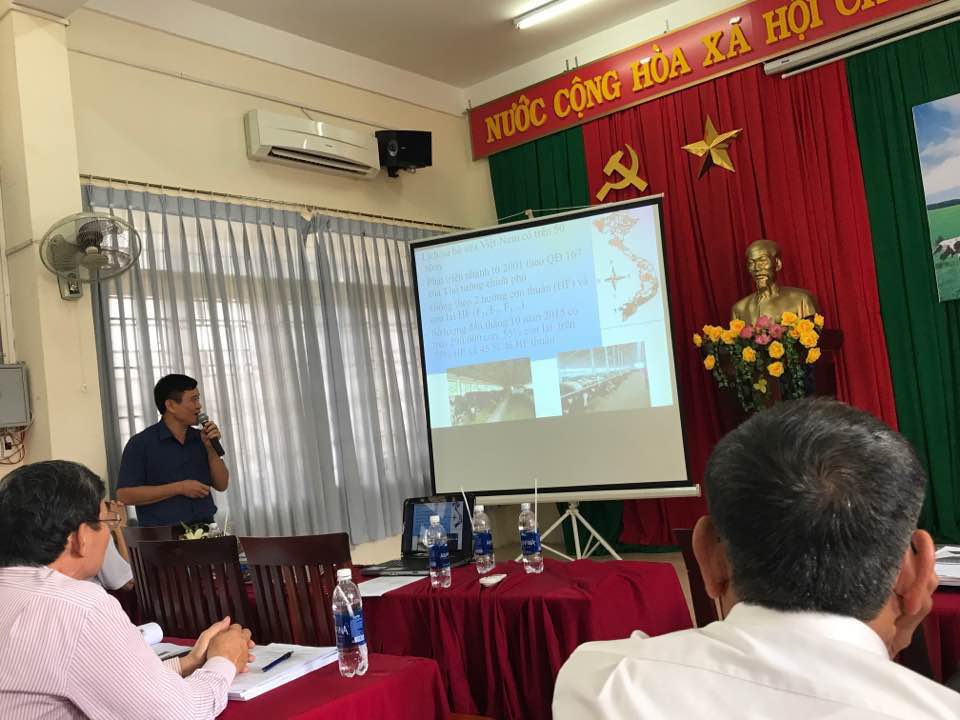 Dr. Tang Xuan Luu – Director of Ba Vi Cow and Grassland Research Center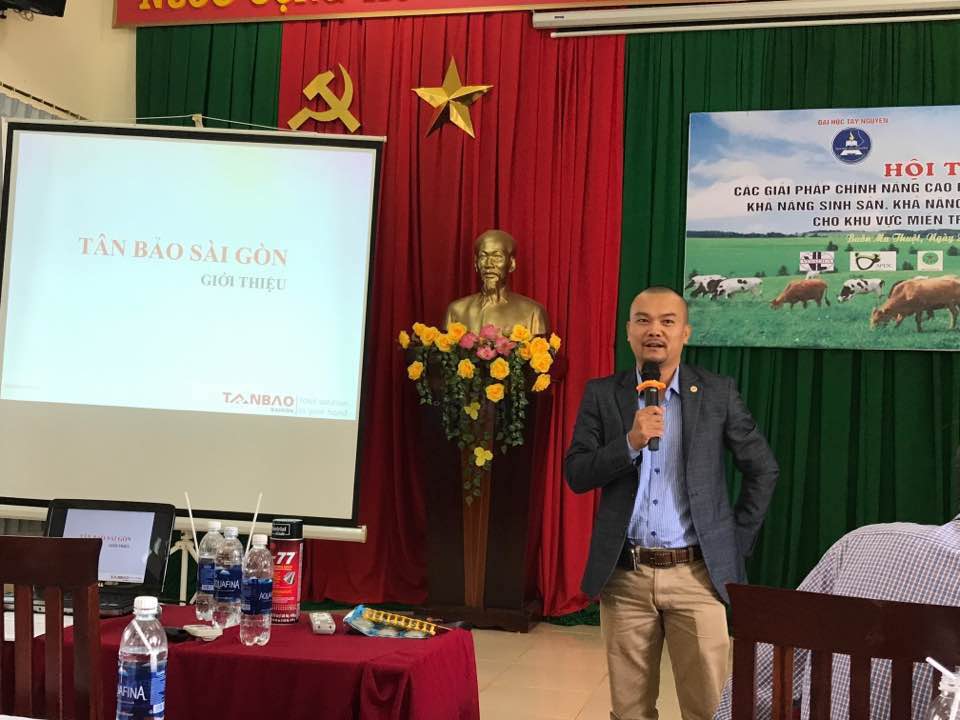 Mr. Le Sy Nhat – Chairman of the Board of Directors + General Director of Tan Bao Saigon Joint Stock Company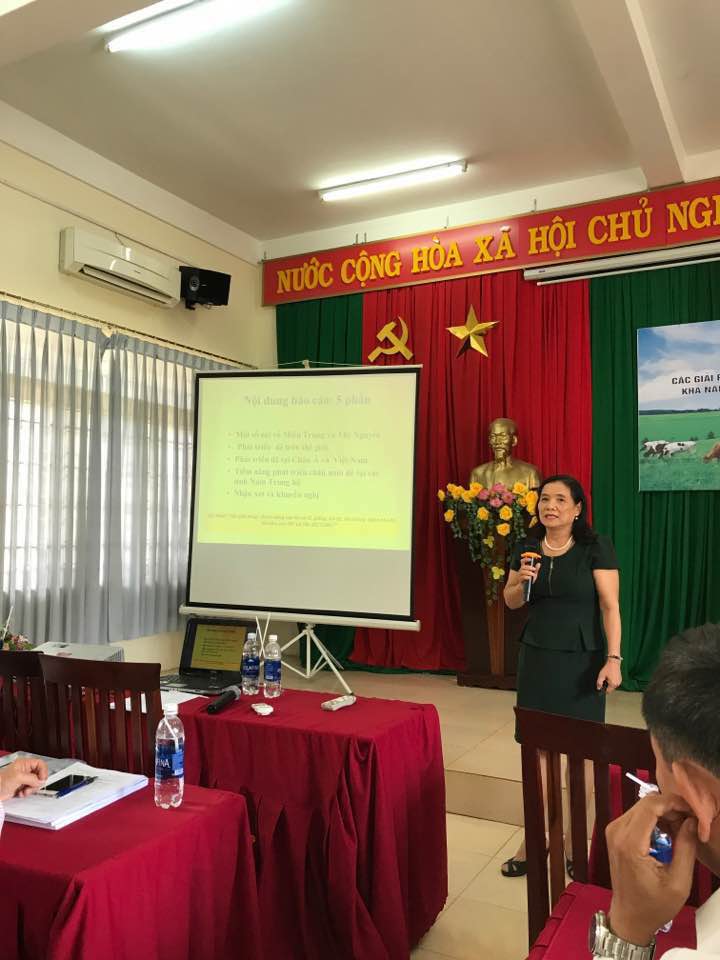 Assoc. Dr. Le Thi Thuy – Former Vice President of Science and International Cooperation Institute of Livestock Production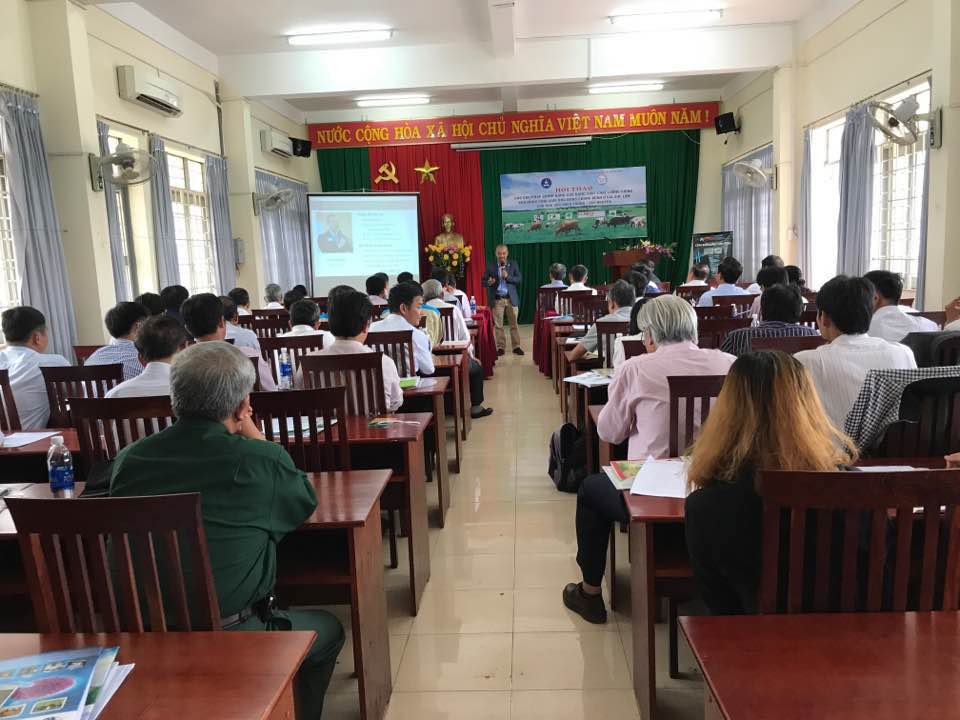 The conference was very lively