From December 2015 to February 2016, CNGSL Association consulted, cooperated and implemented a training program on embryo transfer technology with Sexing Technology, USA for TH milk. As a result, 285 embryos were implanted, including 245 imported frozen embryos and 40 produced in Vietnam for TH Milk's cows in Nghia Dan. For the first time, TH milk has applied embryo technology and trained a professional team for this technology. This is an important step in applying high technology to dairy herds, speeding up genetic progress and improving efficiency in dairy farming.
Photo 1. The delegation of experts transferred embryos to TH milk farm in Nghia Son, Nghia Dan, Nghe An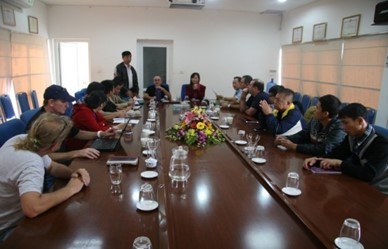 The delegation of American and Vietnamese experts and students from TH milk carried out embryo transfer on heifers at dairy farm No. 3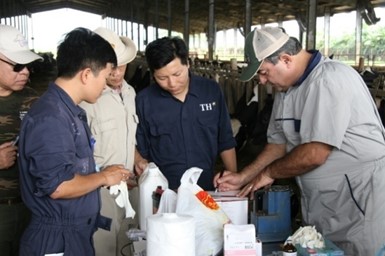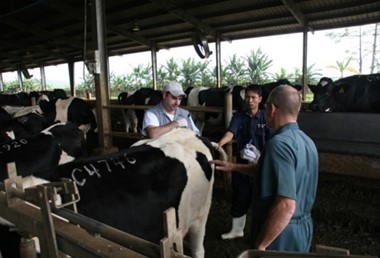 Cow with number C4746 (304746) is the first cow to receive embryos at TH MILK
Practice and training program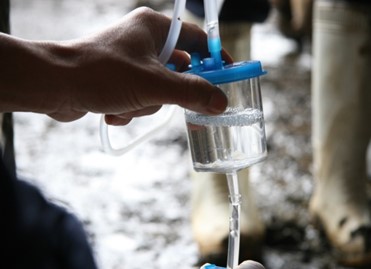 Training quality
According to experts, Vietnamese students quickly absorbed, worked hard to learn, understood the process and how to organize the implementation of embryo transfer technology as well as embryo washing on heifers
/p>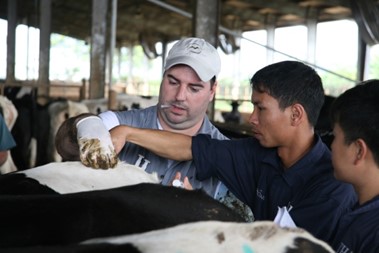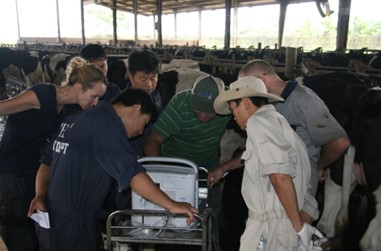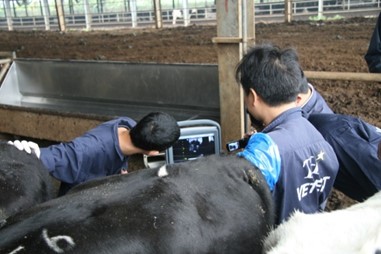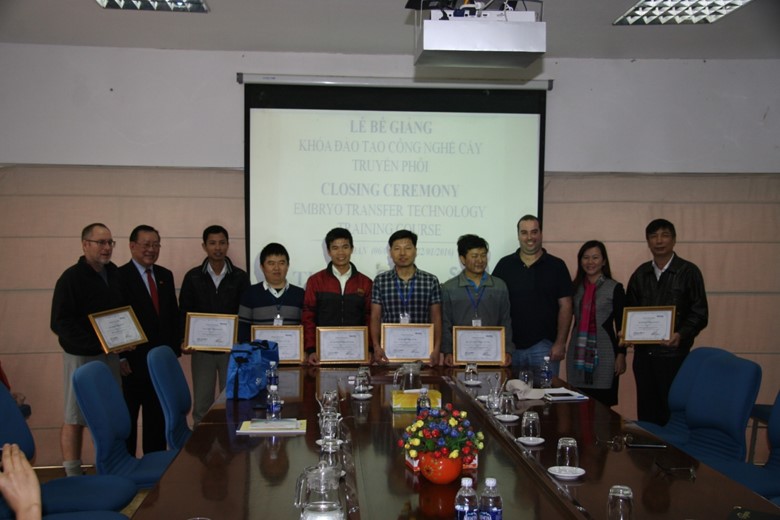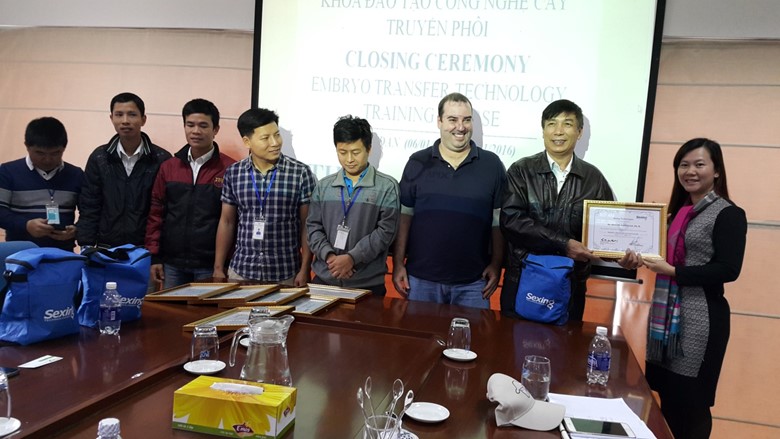 Initial results of the January 2016 embryo transfer program:
Total of 247 embryos.
The total number of pregnant cows from the embryo transfer program is 125 heifers.
The pregnancy rate is: 51%. This is the highest pregnancy rate in Vietnam so far in production.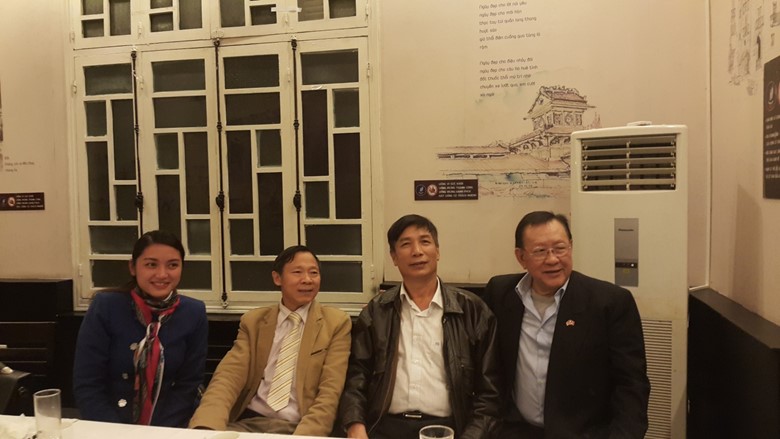 Meeting at the end of the year after the embryo transfer at the Association office