Ministry of Agriculture and Rural Development directs localities to encourage livestock households to associate with distributors, processors and consumers, to form chains of safe and sustainable seafood production and consumption. 
VALUE CHAIN – THE KEY TO DEVELOPMENT
Building linkages in supply and consumption is especially important, this is the "key" to promote the development of agriculture and aquaculture. According to the Ministry of Agriculture and Rural Development, building a value chain for aquatic products is one of the important solutions for sustainable development.
The active participation of businesses and producers creates conditions to continue to replicate the models of chain production, providing the market with safe aquatic and seafood products.
Therefore, the Ministry of Agriculture has encouraged the development of concentrated, large-scale farming areas. Support the connection and development of vertical links, especially between businesses and production teams of fishermen and aquaculture farmers, ensuring stable output and high-quality input materials.
Strengthening support for units participating in the linkage chain to implement regulations on food hygiene and safety, build and develop brands... This contributes to improving efficiency and economic value for linked chains and aquaculture consumption.
VALUE CHAIN – AQUACULTURE TREND 
Businesses and households are aware of the importance of product consumption chains, improving product quality to maintain prestige. Many farming households and businesses in the aquaculture industry have "transformed" to catch up with the trend.
With the support of the Sub-Department for Quality Management of Agro-Forestry and Fisheries Products in Thanh Hoa, Mr. Mai Xuan Tac (shrimp and crab farming household) registered to apply VietGAP farming process for shrimp farming area. Accordingly, his family was guided and strictly followed technical processes, focusing on 4 main criteria: production techniques, food safety standards, working environment and traceability. The application of VietGAP aquaculture production process has the main advantage of ensuring food safety in all stages from farming, harvesting, preliminary processing. Currently, he has been gaining many business contracts with reputable partners to ensure the stable outputs.
Thach Van Hieu's shrimp production facility expands its market to the provinces of Nam Dinh, Ninh Binh, and Hanoi... The larger the scale of production is, the more it requires a large and stable source of raw materials. To proactively source raw materials, he participated in the supply chain in neighboring localities. He has signed sales contracts with units that have diaries and full records of information each time of purchasing, delivering, and receiving raw materials. This form of linkage has reduced intermediaries, reduced costs, proactively raw materials in preliminary processing and processing, ensured food supply for the market, and created stable jobs for workers.
AQUACULTURE VIETNAM 2023 – A COMPREHENSIVE DESTINATION OF THE AQUACULTURE INDUSTRY
Aquaculture Vietnam is the leading international aquaculture exhibition in Vietnam. Aquaculture Vietnam 2023 will be a comprehensive event that helps visitors access the entire aquaculture value chain from farming, fishing to processing.
This year, the Aquaculture Vietnam - aquaculture exhibition will be held concurrently with the Vietstock - livestock exhibition. The exhibition welcomes more than 350 exhibitors and more than 11,000 visitors who are doing business, working, and operating in the livestock and aquaculture industry in Vietnam and more than 30 countries.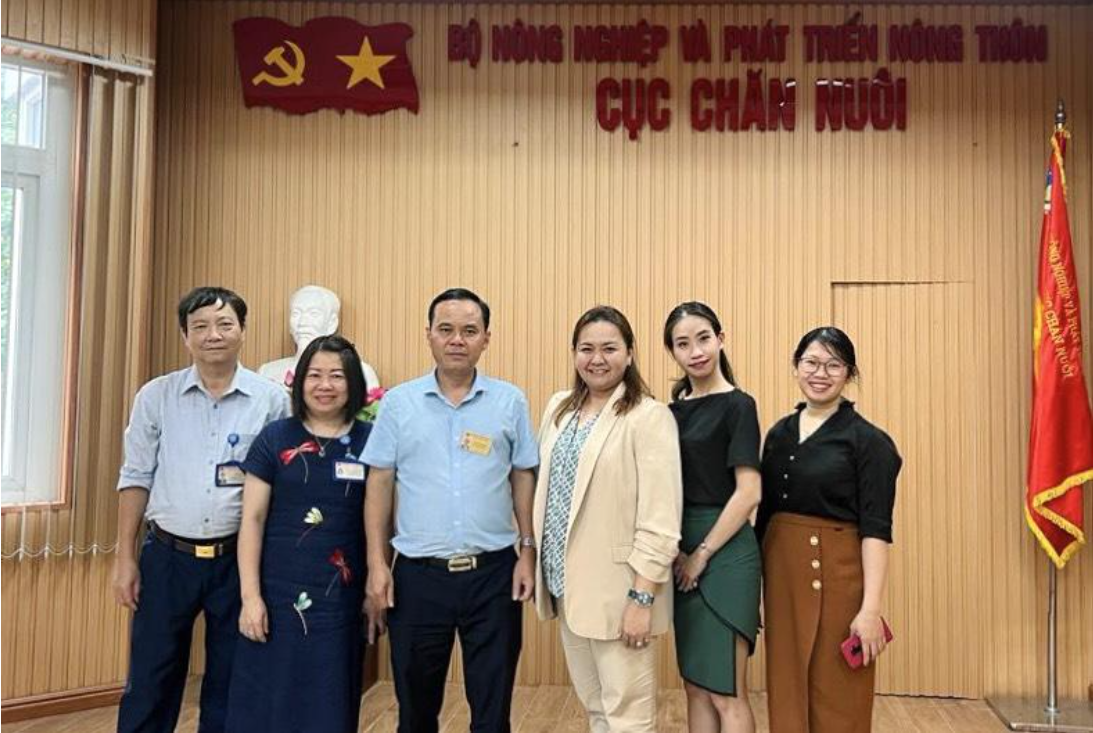 Department of Livestock Production (MARD) and Vietstock Organizing Committee agreed to choose this year's theme as "Enhance sustainable livestock to improve food security and safety".
The destination Aquaculture Vietnam or Vietstock opens countless opportunities to develop business relationships, build supply chains and consume products.
The exhibition will be held from October 11-13 at SECC, HCMC. Many activities such as livestock roadshows, seminars, business matching, sponsorships, etc. is being implemented by the organizers right now. Don't miss out on pre-show activities, register today!
--------------------------
Info Box:
For more information, please contact our team:
Ms. Anita – Anita.Pham@informa.com

Ms. Phuong – Phuong.C@informa.com (group delegation support)

Tel: (+84) 28 3622 2588