The series of livestock roadshows is one of the outstanding activities of Vietstock before the exhibition on October 11-13, 2023. 05 roadshow programs have been successfully organized by Vietstock in July and August, attracting more than 1,400 experts, households, and businesses in livestock industry.
VIETSTOCK BRINGS TO THE LIVESTOCK INDUSTRY A LOT OF PRACTICAL VALUES
Organized for the first time in 2004, after nearly 20 years of accompanying the livestock industry in Vietnam, Vietstock is an extremely important platform and forum for the domestic livestock industry. 
With the support and cooperation from reputable government agencies, organizations, and associations in the industry, Vietstock exhibition has the largest scale in Vietnam and the surrounding area, covering comprehensive solutions in the livestock, feed, and meat processing.
Vietstock 2023 also cooperates with Agricultural Extension Centers and Sub-Department of Animal Health to support transportation for farmers in remote areas to attend. At the same time, Vietstock provides a direct and online business connection platform, helping exhibitors and visitors to connect with the right partners.
Vietstock 2023 edition with an exhibition area of 11,000m2, is expected to have 350 exhibitors from more than 30 countries/regions, attracting more than 11,000 visitors from all over the world.
1 MONTH - 05 ROADSHOWS – 20 SPEAKERS - 1400 PARTICIPANTS
Vietstock brings in-depth analysis and innovative solutions through 05 roadshows in key livestock provinces from July 18 to August 17.
With valuable sharing from 20 speakers, the series of seminars spread valuable professional knowledge to more than 1,400 participants.
The Swine roadshow with Pig farm management & feeding strategy for optimal growth & profitability in Hung Yen City attracted more than 350 households and local businesses. At the swine roadshow with the same theme held in the "Swine-Production Capital" - Dong Nai, Vietstock welcomed more than 300 attendees.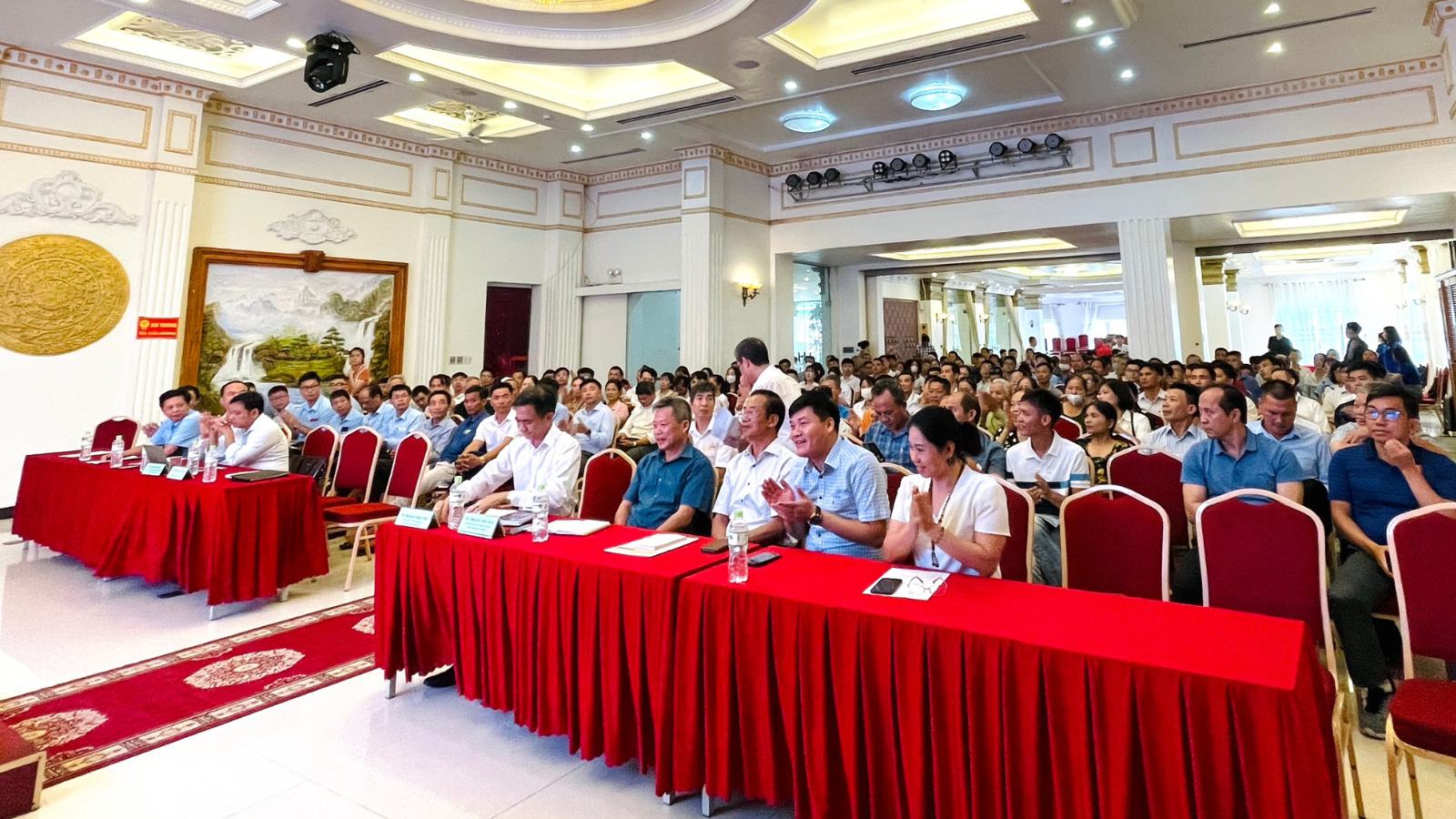 Swine roadshow in Hung Yen City, July 18, 2023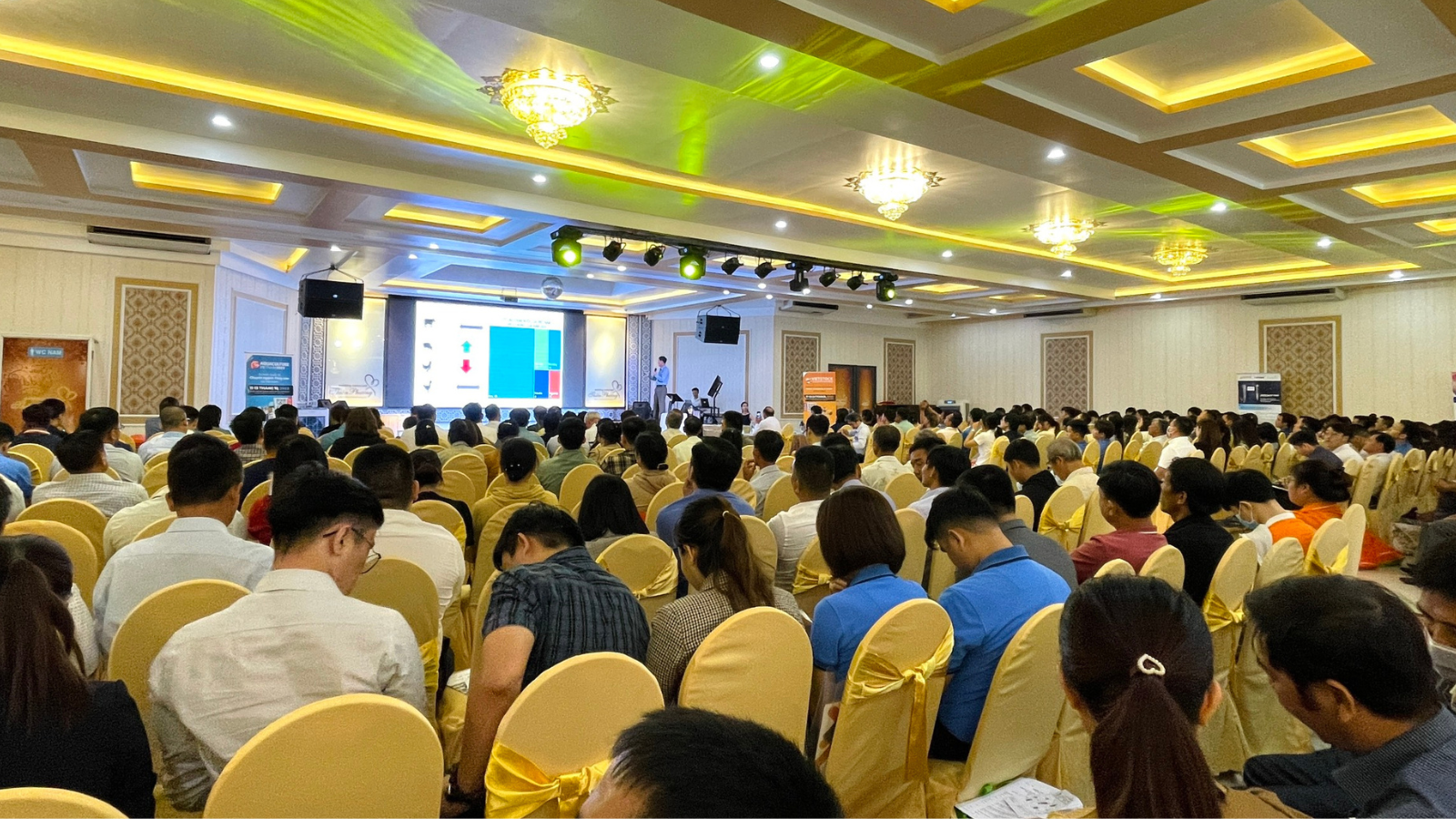 Swine roadshow in Dong Nai, Aug 17, 2023
With the same goal of finding solutions to the difficulties of the livestock industry, the topic Optimizing livestock production in today's challenge was welcomed by more than 150 experts in the livestock industry in Phnom Penh City, Cambodia.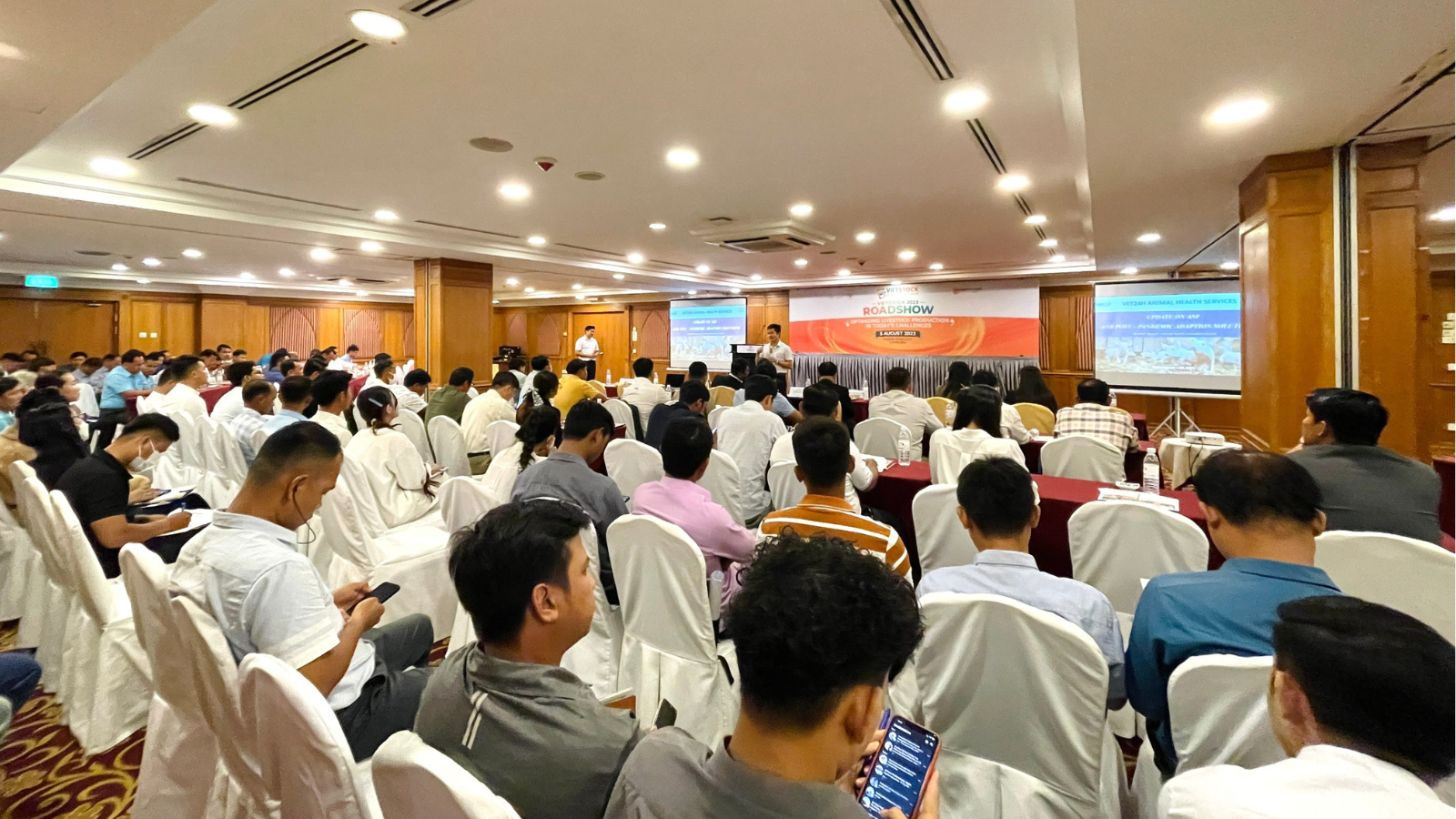 Livestock roadshow in Cambodia, Aug 05, 2023 
The layer roadshow in Tien Giang with the theme of Improvement of layer protection from diseases attracted more than 300 local households. Following the success, the broiler roadshow in Binh Duong received the response of more than 310 specialized visitors with the topic of Disease control and farm management in broiler production.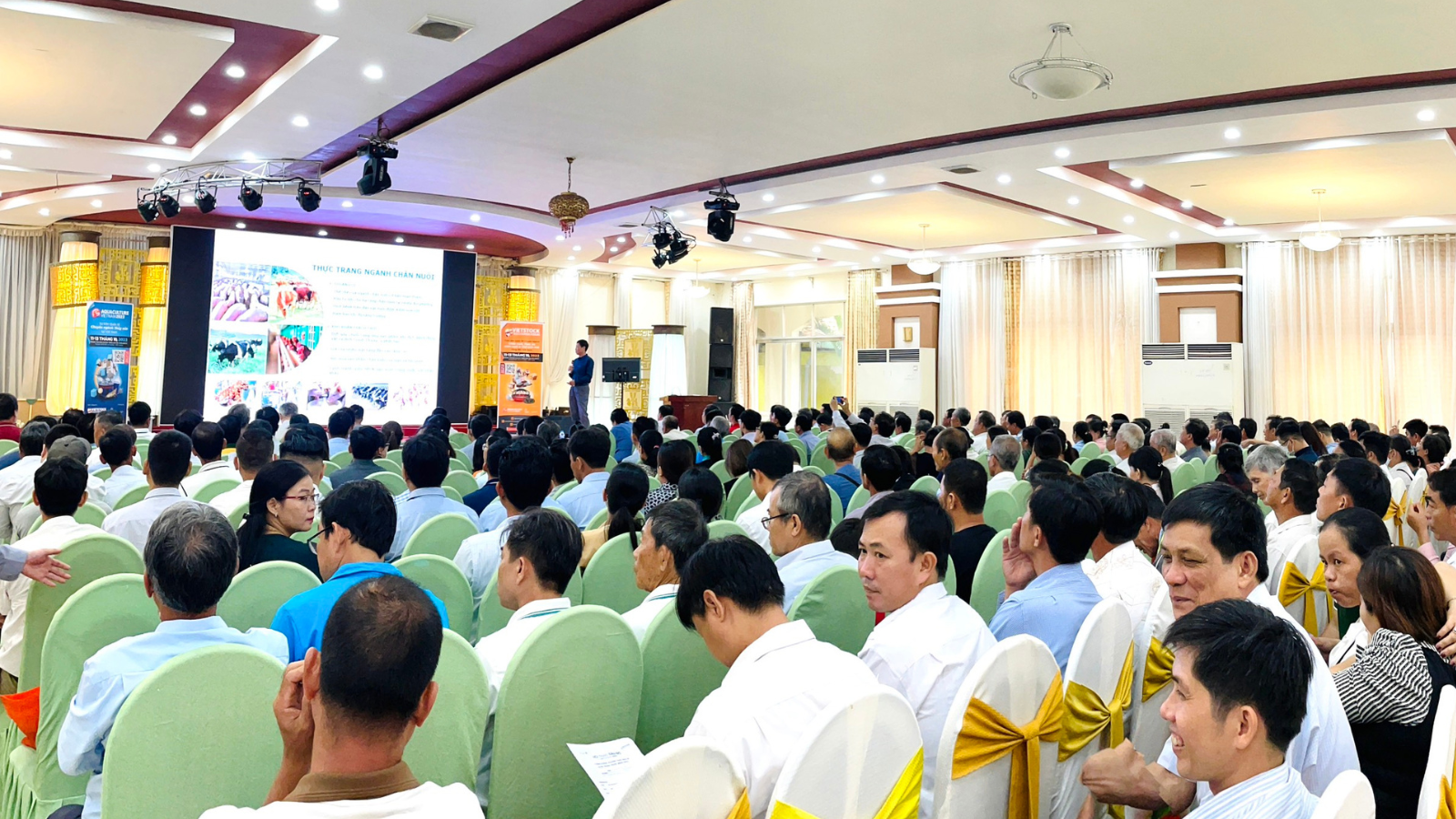 Layer roadshow in Tien Giang, July 27, 2023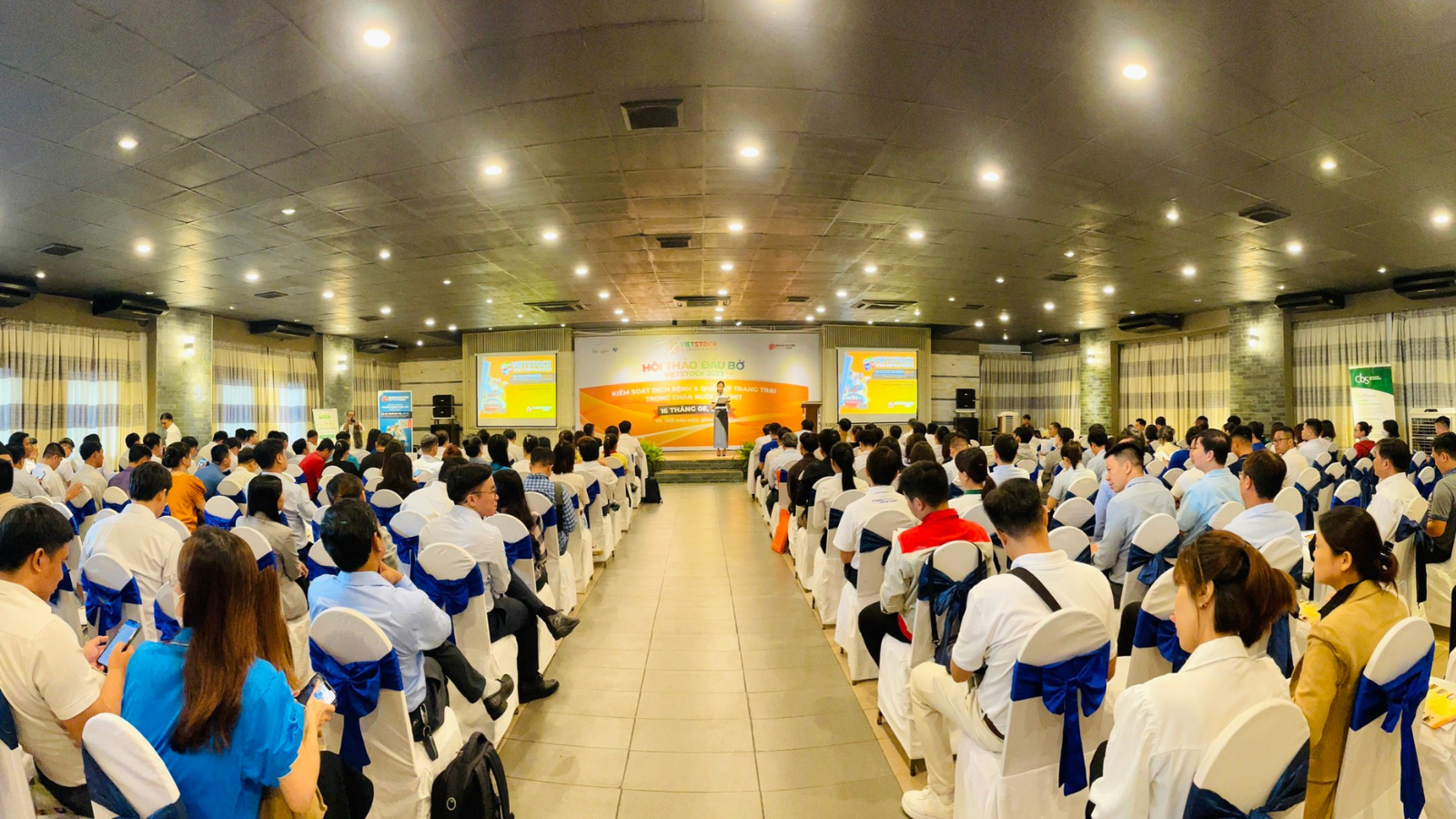 Broiler roadshow in Binh Duong, Aug 16, 2023
Vietstock's series of 05 roadshows ended with great successful in the Vietnam livestock industry. This is a scientific and economic forum, helping typical businesses to connect with potential customers in the livestock industry.
VIETSTOCK 2023 – FAST REGISTRATION, GREAT BENEFITS
Following the series of roadshows, a series of practical and effective activities will be announced by Vietstock. Highlight activities:
This year, with the combination of the livestock exhibition - VIETSTOCK and the aquaculture exhibition - AQUACULTURE VIETNAM, this will be the destination that brings a variety of solutions and opportunities to connect globally to businesses.
VIETSTOCK and AQUACULTURE VIETNAM will be held for 3 days from October 11 to 13 at Saigon Exhibition and Convention Center (SECC), 799 Nguyen Van Linh, District 7, HCMC.
--------------------------
Info Box:
For more information, please contact our team:
Ms. Anita – Anita.Pham@informa.com

Ms. Phuong – Phuong.C@informa.com (group delegation support)

Tel: (+84) 28 3622 2588